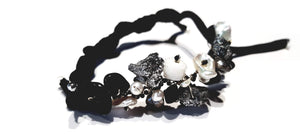 Diversity is what I chose to believe. Because something different is by definition unique. And something unique is personal.
Natural stones, gemological knowledge and craftsmanship: these are the rules that Floriana Iacovelli's jewels never break.
All the rest is research, innovation, intuition.
The refined and versatile design, the stylistic experimentation, the combination of materials - from gold to metals and from silks to ropes - the explosion of colors in the hard stones, the reinterpretation of the great classics with pearls and diamonds.
The charm of the exclusive creations of Italian craftsmanship blends an inspired and dynamic vision, which reflects an iconographic philosophy dedicated to enhancing diversity.
The diversity of people, and that of the jewel that each of us chooses for himself, or those we love.
The jewels I realise are not for everyone: they are designed for you. Creating and wearing them is a sensory experience, a sentimental choice.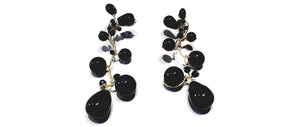 Blog
The "Befana" comes at night... but you better get busy during the day to find the perfect gift and to make your sock amazing. Come visit! There is a special...
Floriana Iacovelli talks about gemology with Caterina della Torre, editorial director and general manager of www.dols.it
A precious thread links the history of the woman to that of pearls. An intriguing journey that will follow the pearl, from its origin to the moment it will be...